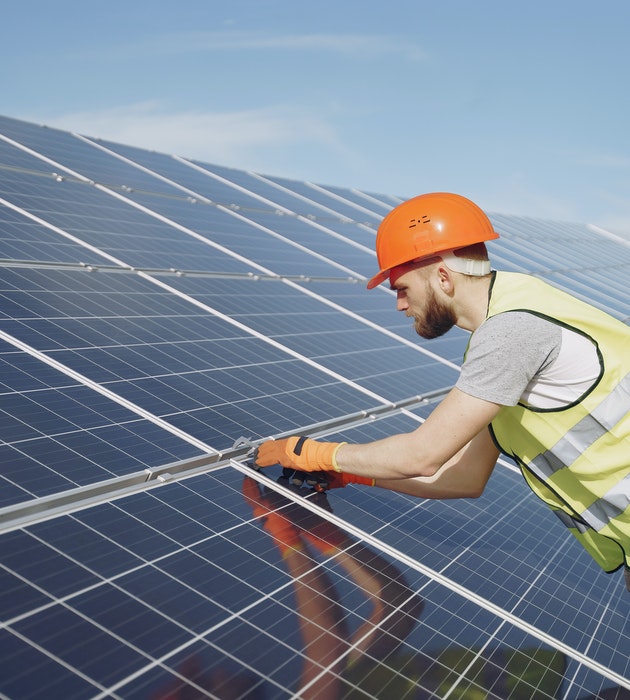 Our Vision
#SmartTech
Solarize
Our Vision at SmartTech is to accelerate the accessibility of clean renewable energy to the masses of India, thereby fulfilling our goal to promote green technology and sustainable solutions in Renewable Energy, through innovations in Photo voltaic Solar Panels, which would contribute to preserving the environment and reducing dependency on legacy power from coal.
• Catering to the renewable energy requirements of the community of green crusaders
• Adopting and implementing business practices that minimize environmental risks
• Ensuring sustained profitable growth thereby creating value for internal and external stakeholders
• Adopt the product approach in asset light & risk mitigated manner
• Embrace digital transformation for higher productivity, flexibility & reach.
15200
+ kW Power Generated
8520
+ Tons of Emission Saved
3000
+ kW Grid Distribution
Pricing
Pricing
Plan
Calculate an estimate for the solar installation. For domestic or commercial use. Finance available from leading banks.
Calculate Cost
Quick Quote